The Lookbooks were a major marketing campaign at ShareASale.com. They were created as a method to inspire bloggers and affiliates to join new merchant programs within the companies platform. My challenge each quarter was to create a theme, contact merchants, select product images and content, any custom design needs and then layout the Lookbook. 

The Lookbook was originally called the Catalog & Magazine and was often misinterpreted and misused by our customers. During my time there, I helped rebrand and repurpose the book into something more useful and appealing to bloggers to ensure our content was getting into the right hands. I redesigned the book and created a master layout template with typography and branded colors for the Lookbook to keep it looking sharp and up to date with popular design trends.
Once the books were ready, I sent them off to the printer and then created a web version for those not lucky enough to get their hands on a physical copy. The Lookbooks were distributed at conferences and through direct mail. These Lookbooks helped increase sign-up rates for merchants that were included in the book.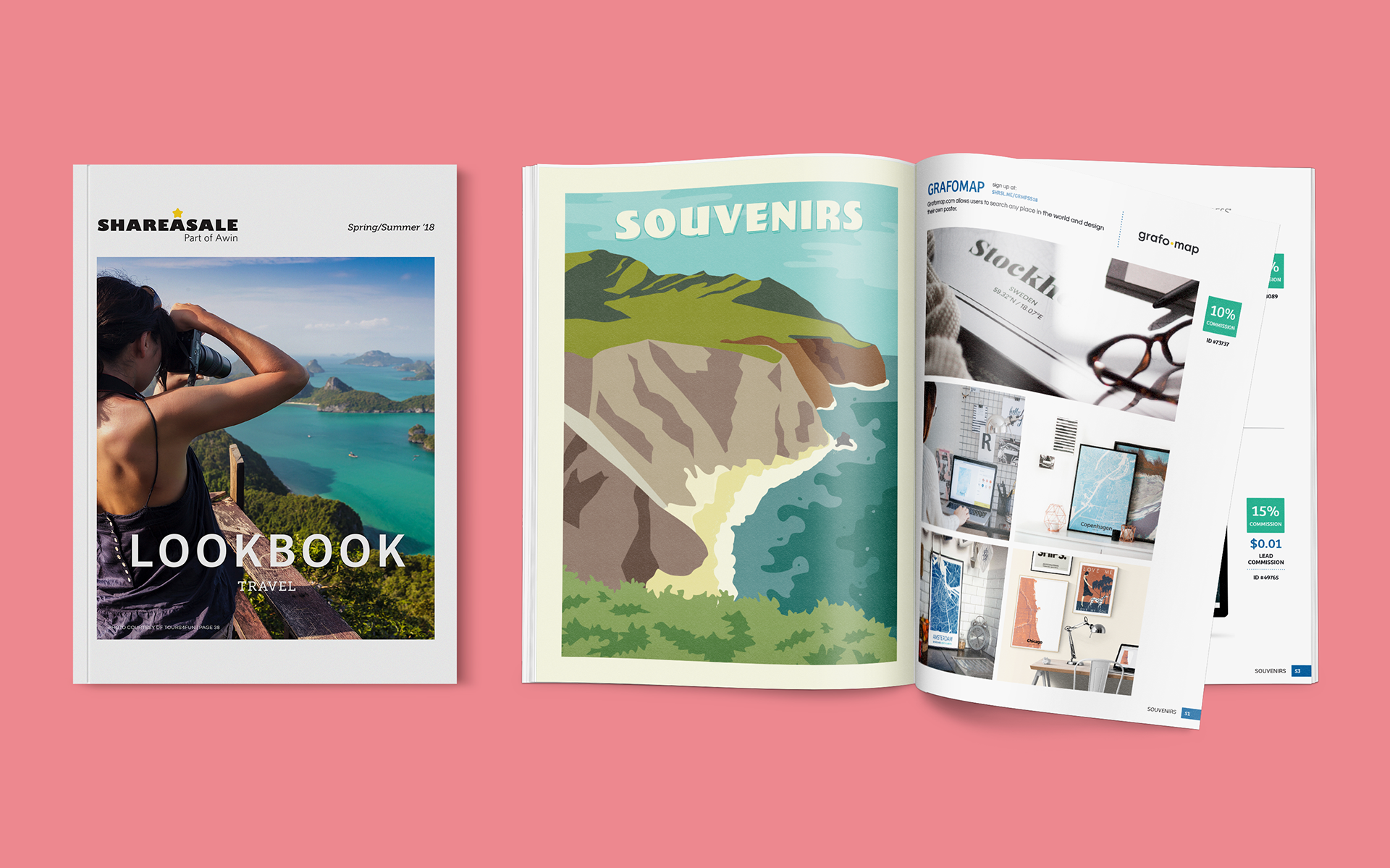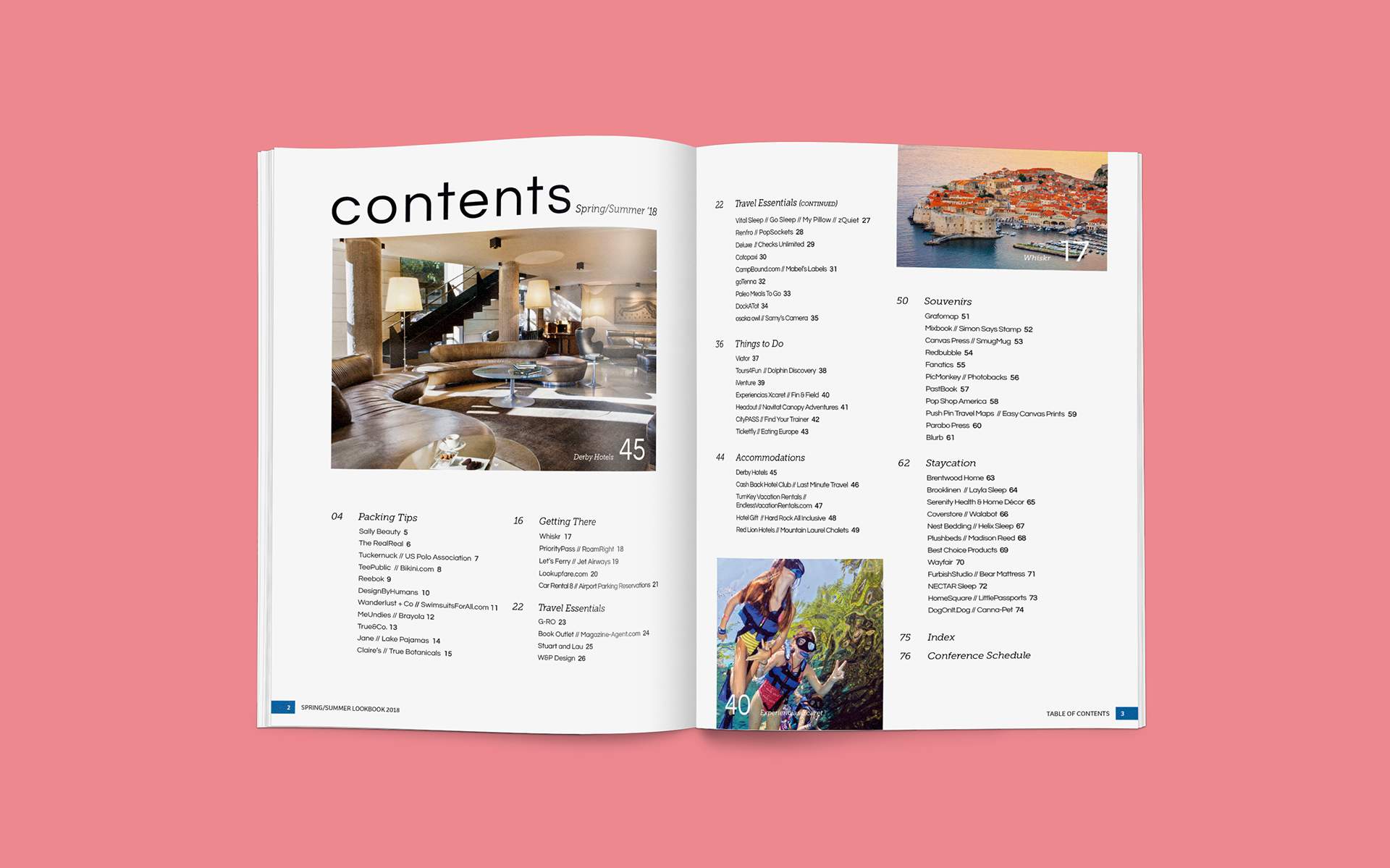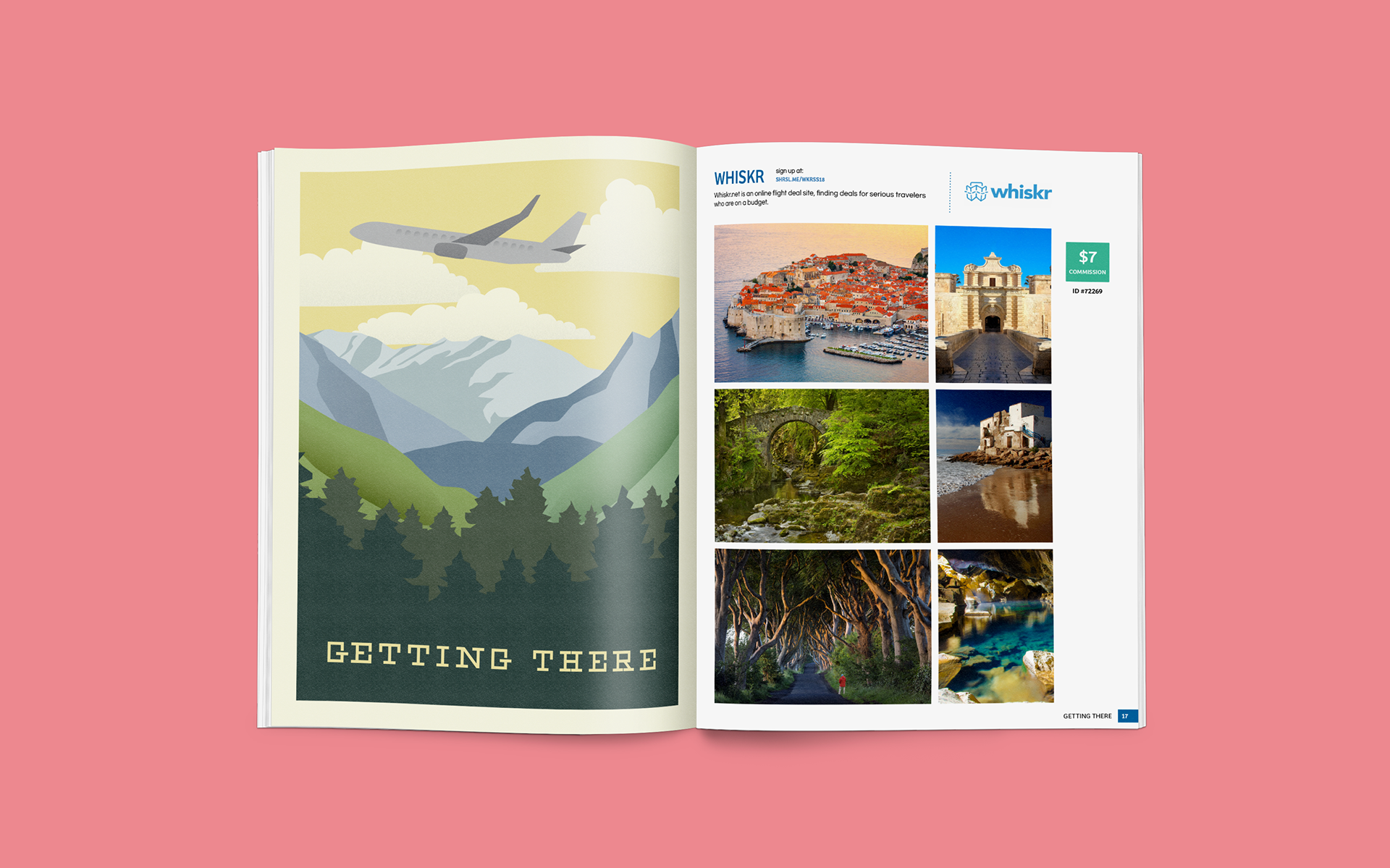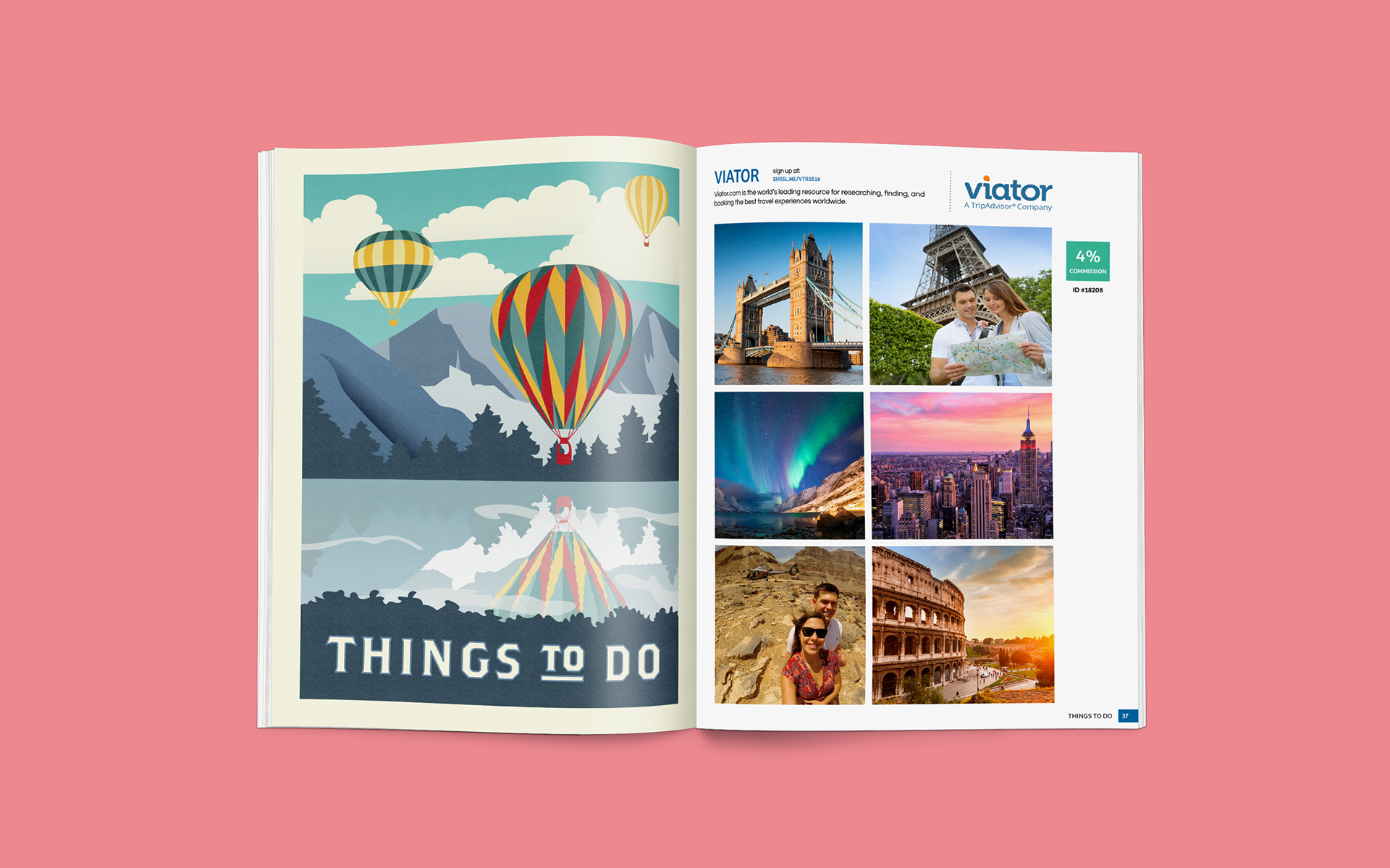 Spring/Summer 18 Lookbook: Travel

Nothing says summer like packing your bags and heading someplace new. Spring and Summer are always packed with vacations and travel, so it's a great time for bloggers and merchants alike to take advantage and get their stuff out there in front of potential customers. 
After deciding on a theme, I hand selected merchants that I felt would best match the theme. I then collected images and illustrated the intro pages for each category. For this book, I was inspired by vintage travel posters and created the custom illustrations for the intro pages in that style. Once all the pieces were gathered and ready, I laid out the Lookbook in Indesign and took care to keep a consistent look throughout by using the master template I created.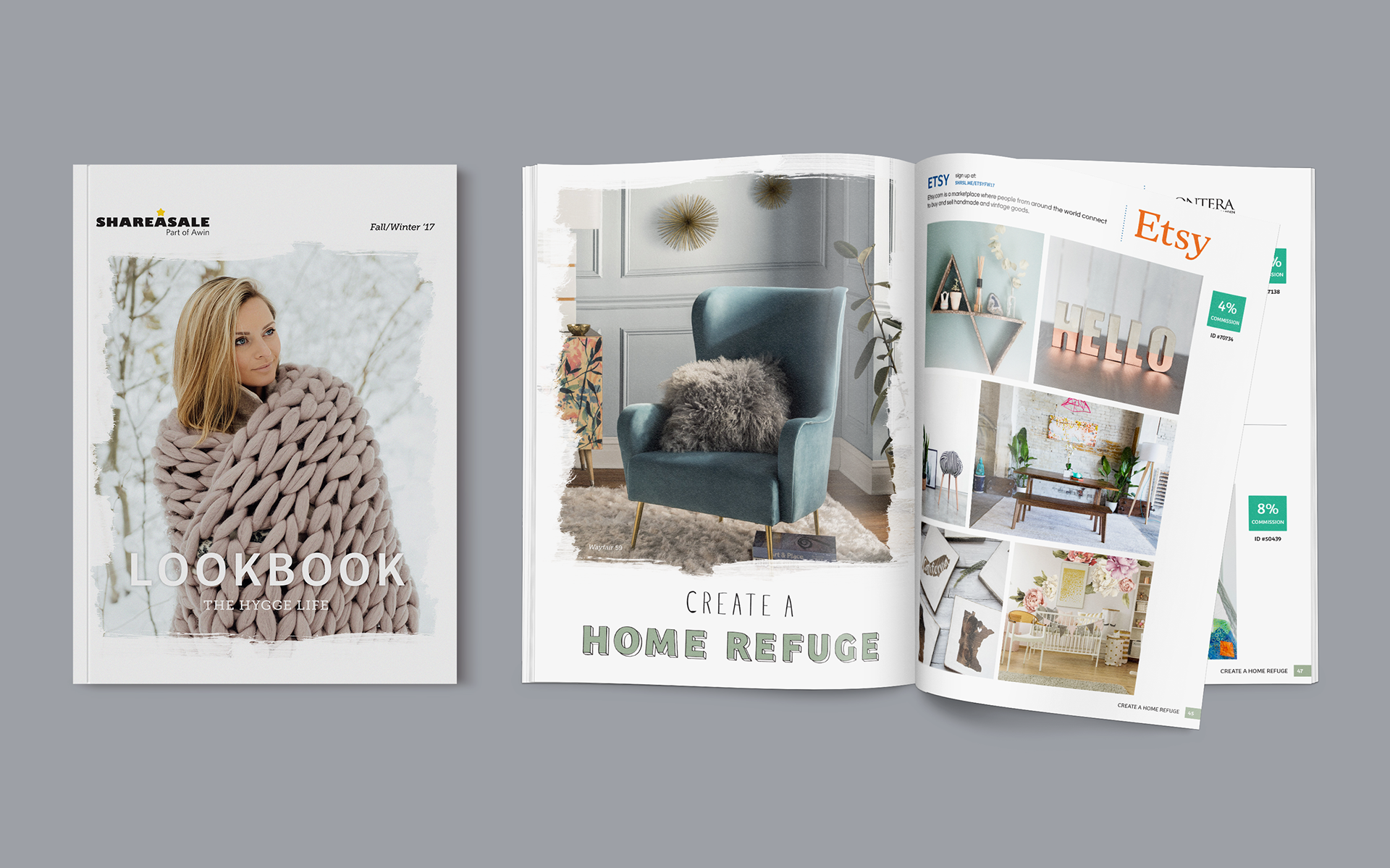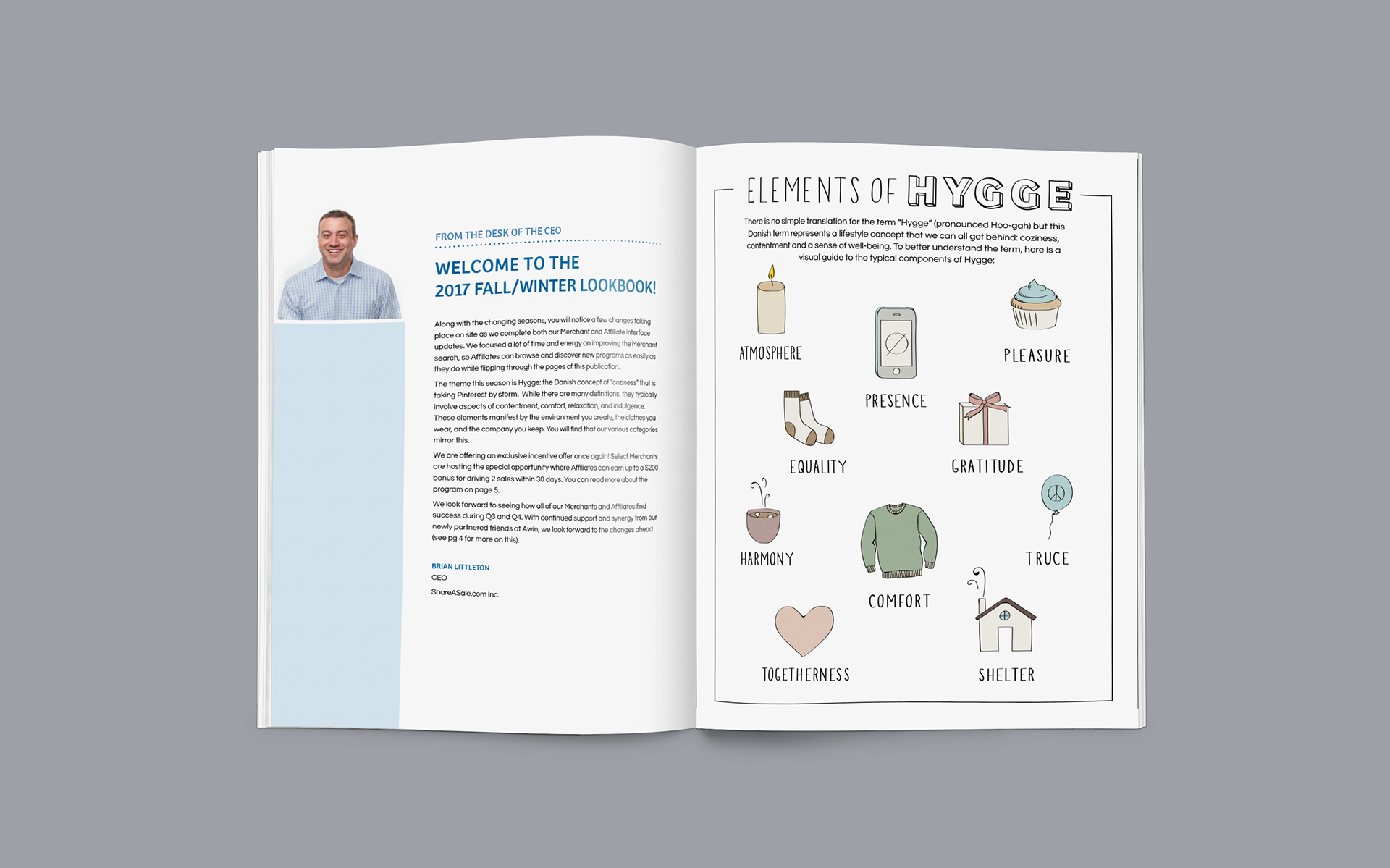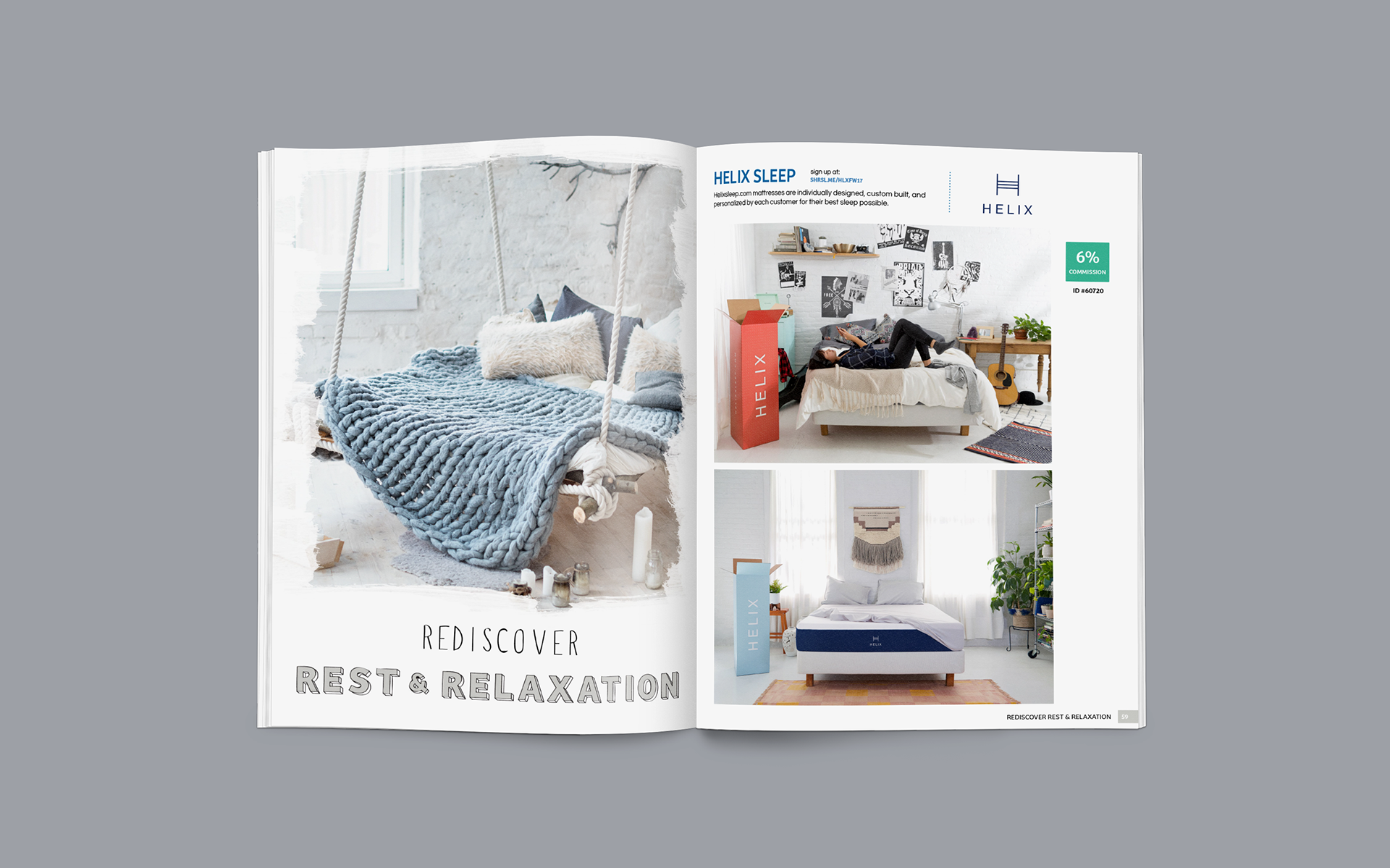 Fall/Winter 17 Lookbook: The Hygge Life
The chilly months of Fall and Winter make you want to curl up and hibernate until the spring thaw, so we went with a theme to match that notion. Hygge is a Danish concept that encompasses a feeling of cozy contentment and well-being through enjoying the simple things in life. It's about being present and comfortable, enjoying an afternoon with friends or curling up by a fire with a good book.

With a theme of calm and relaxation, I chose a color palette consisting of warm pastels. Since Hygge was still a fairly new concept, I also created a mini infographic with illustrations explaining the certain aspects of Hygge. To continue to reinforce the connection between Hygge and our merchants, I used images from our merchants in the category intro pages paired with a painted graphic overlay. I also used hand drawn elements to encourage a feel of comfort and cosiness throughout the book.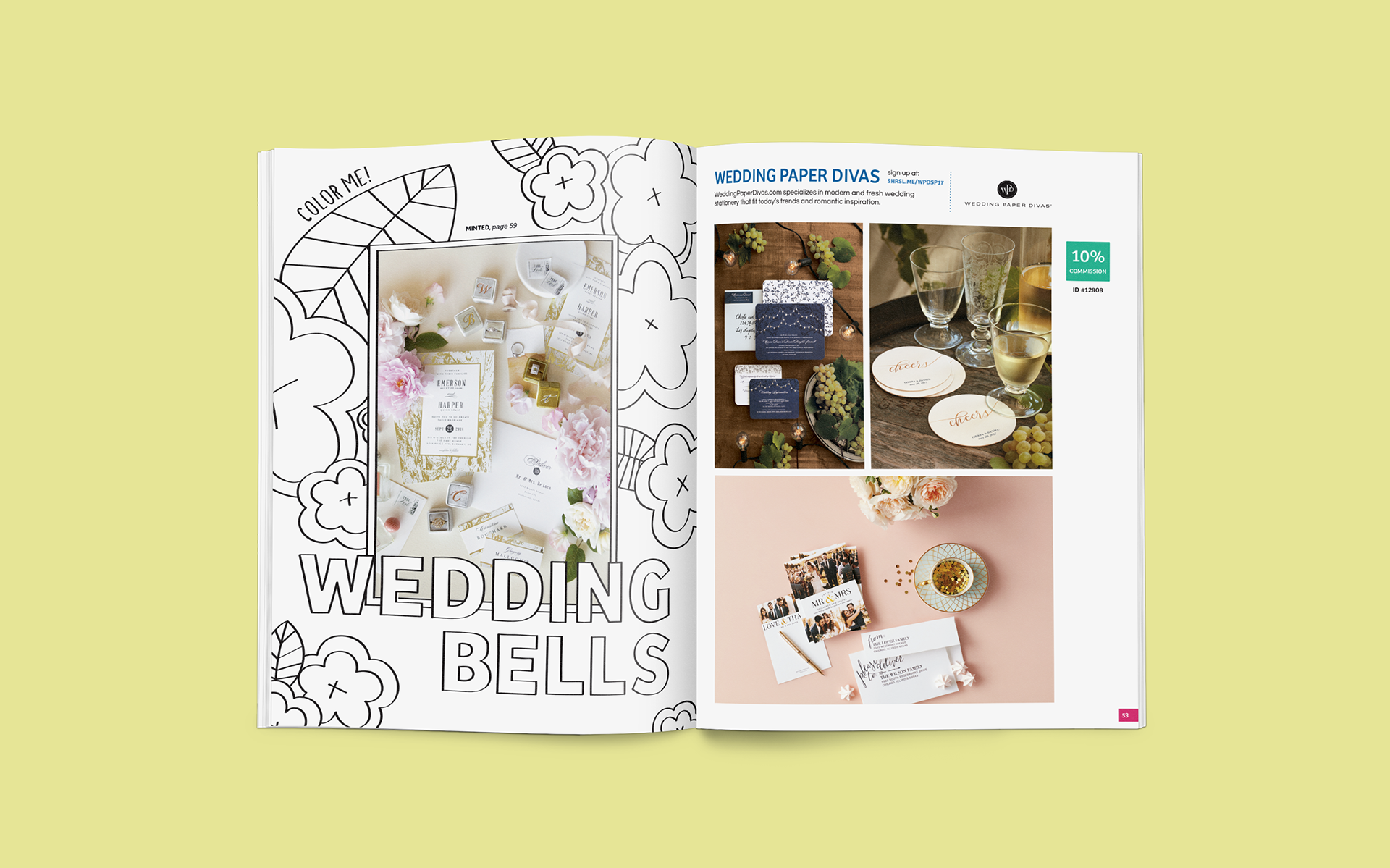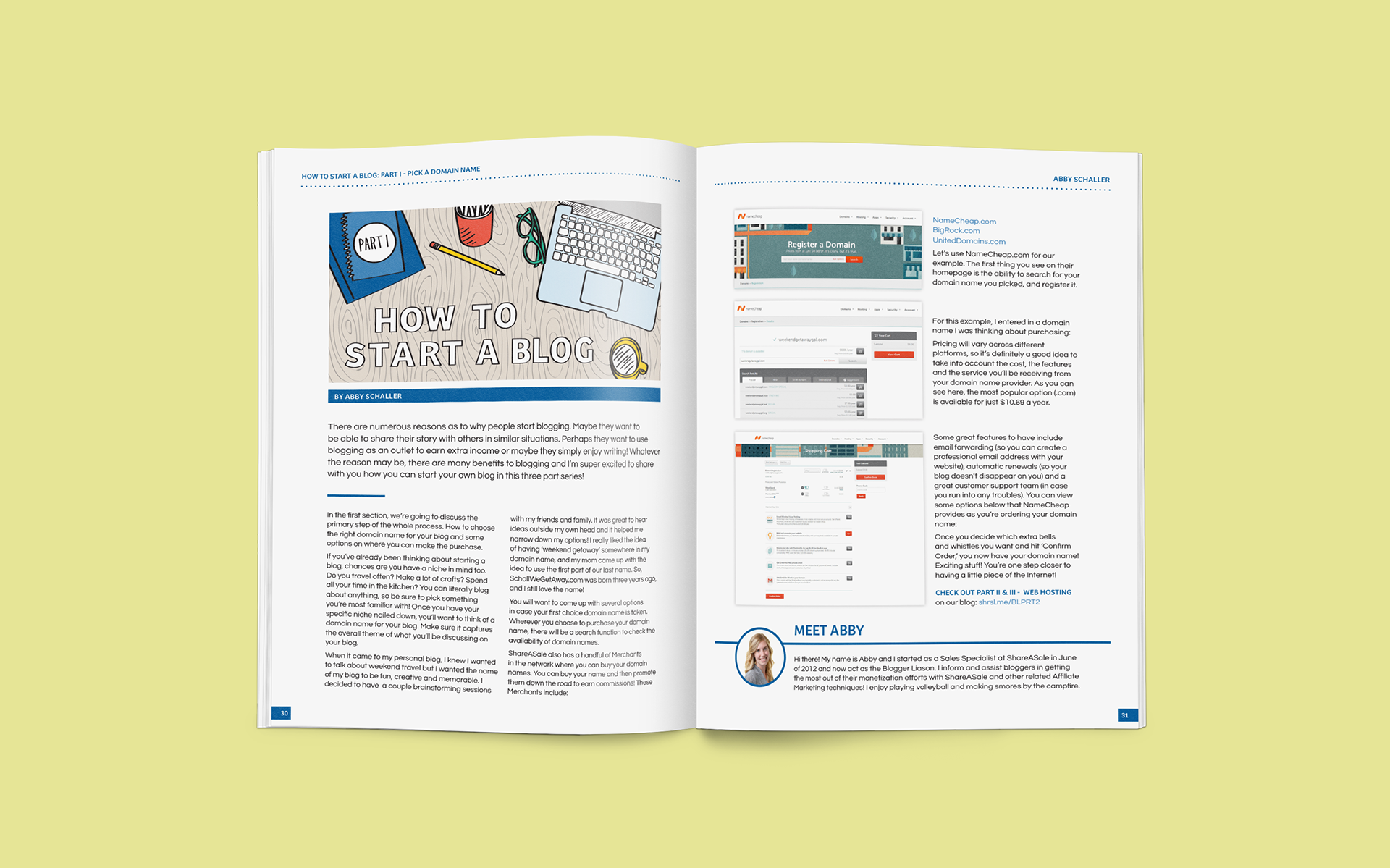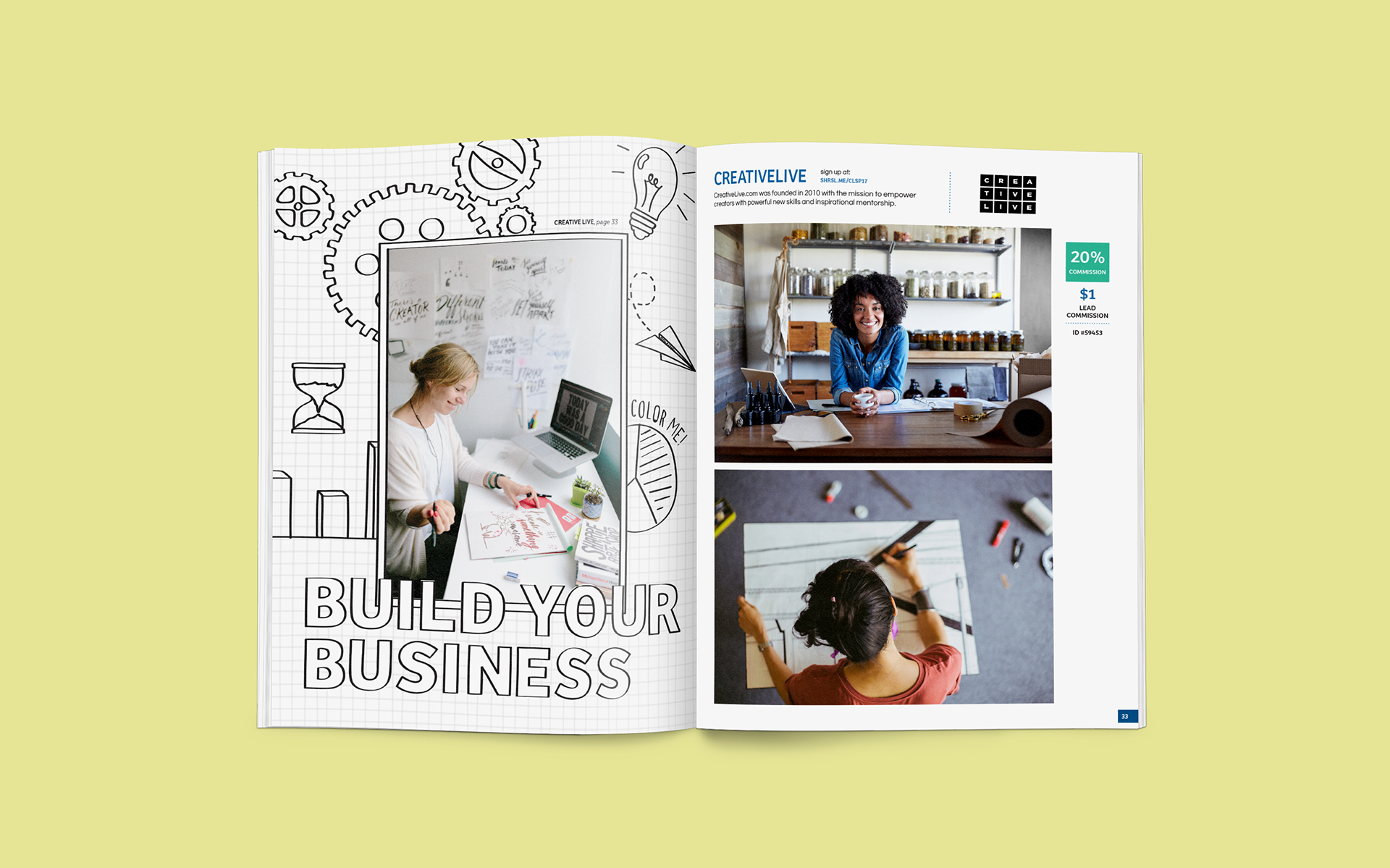 Spring 17 Lookbook: Clean Slate
Spring is a time of new beginnings; we focus on cleaning out our closets and setting new goals for the upcoming year. I was inspired by the booming trend of adult coloring books at the time and I liked the concept of having an all white book that could double as stress relief for our readers.